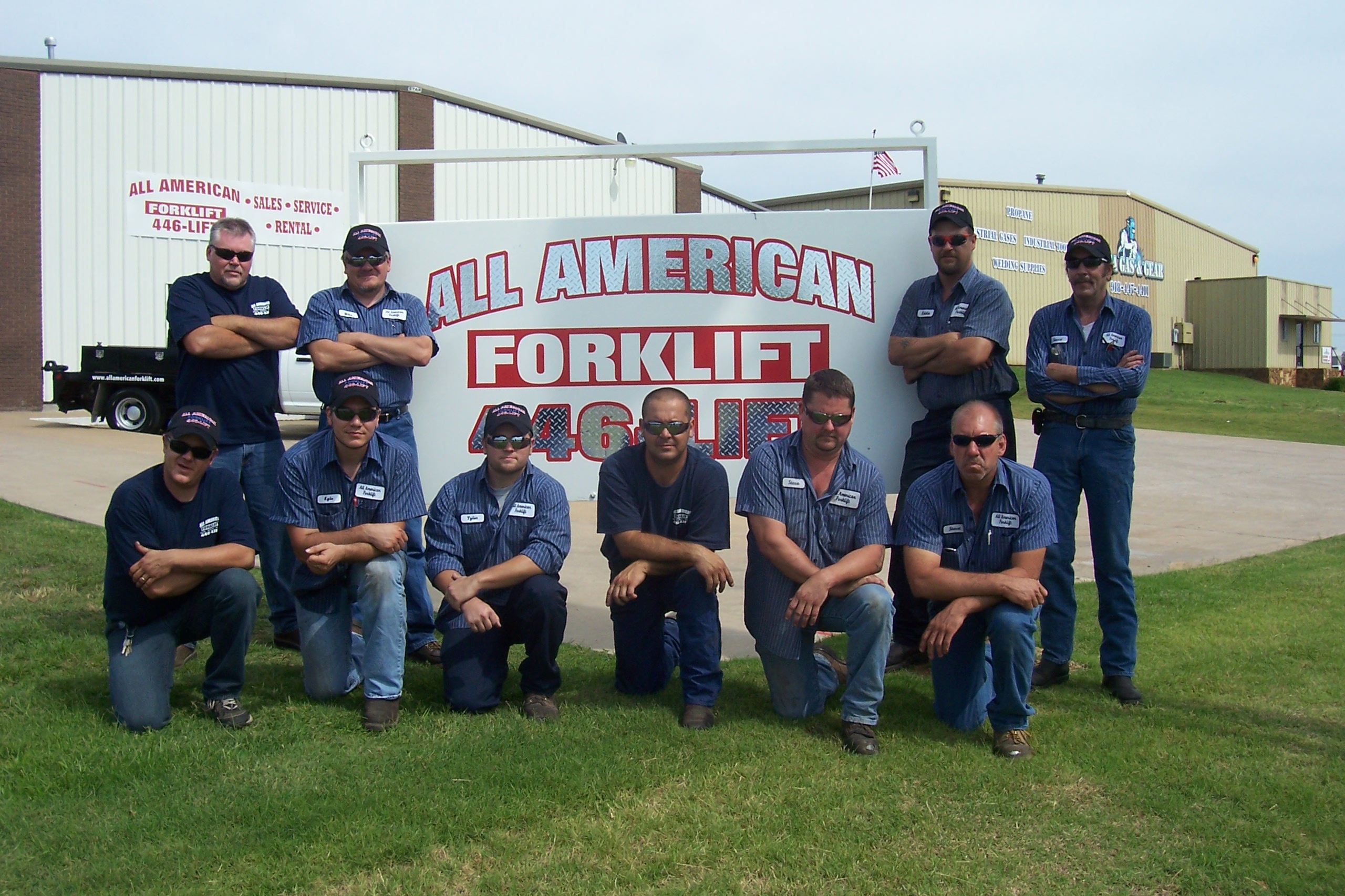 At All American Forklift we can handle all of your forklift and industrial tire needs! We offer on-site and in-shop repair. A service department with over 20 years experience in the forklift industry that can provide on-site repair work in addition to in-house, at our 12,000 sq. ft. shop for major repair jobs. We also offer pick-up and delivery on units under 10,000lb capacity.

We supply competitvely priced parts for any make and model of lift as well as 24 hour emergency service.

Service work is done at a published labor rate of $105.00 P.H., with the exception of after hours calls.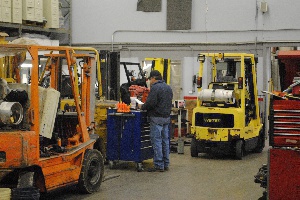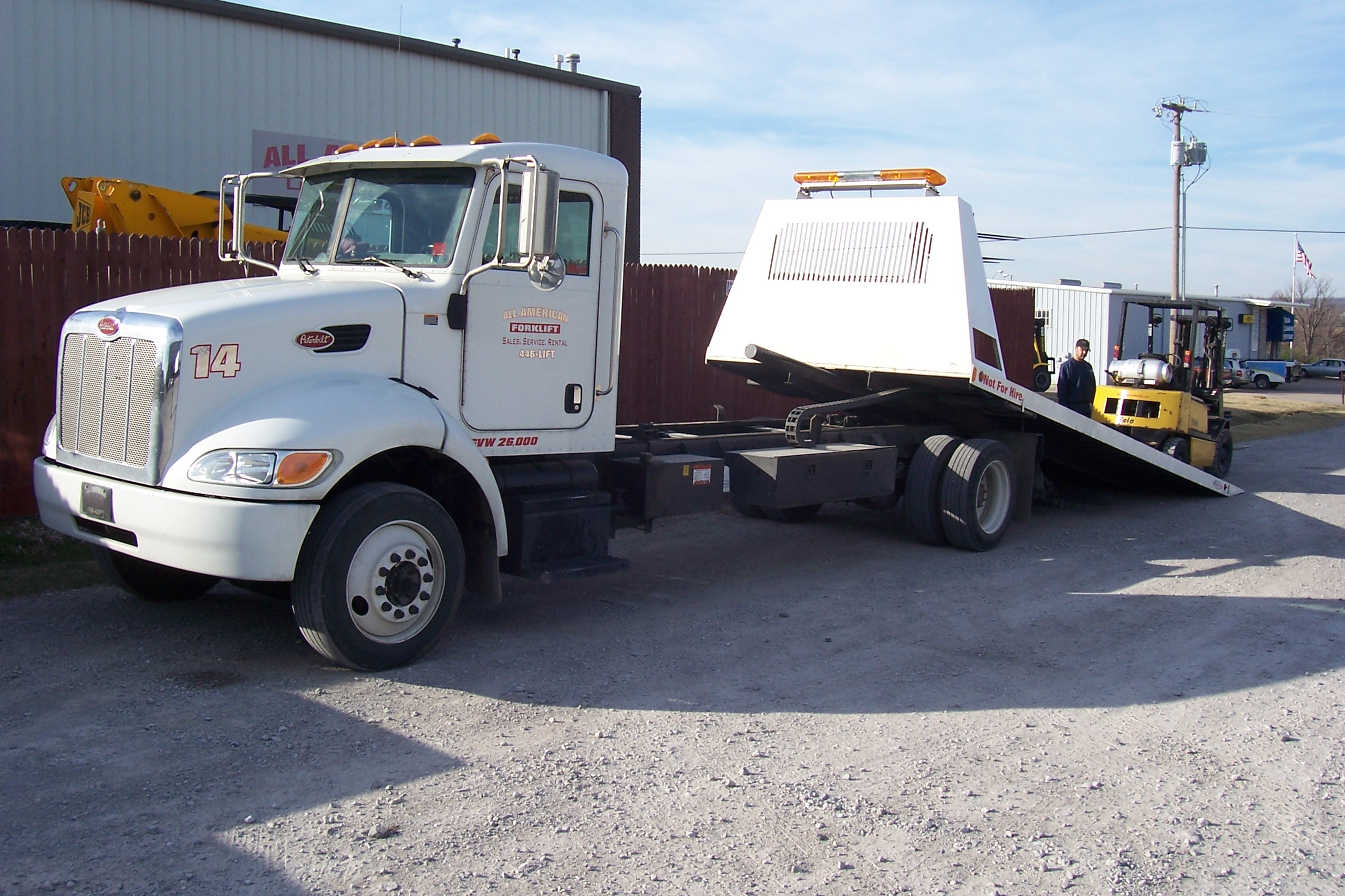 We offer an Operational/Preventative Maintenance Program which is based on a 200 point inspection and features a full service of the unit. This is done on a flat rate plus parts. The rate is dependent upon frequency of service and size of the unit.

We offer PM Service contracts on a 30-120 day basis, with 90 days being the most common.

If you are interested in setting your fleet up with our Preventative Maintenance Program, please call today!

Copyright © 2014 All American Forklift, Jamie McLain - All Rights Reserved
ALL AMERICAN FORKLIFT
6655 S 65TH W AVE
Tulsa, OK. 74131

PH#: (918)446-5438
FAX#: (918)447-9395
800#: 1-888-445-5438