At All American Forklift we can handle all of your forklift and industrial tire needs! We offer on-site and in-shop repair.
Most tire sizes are in stock and ready for immediate installion. We also offer foam fill service for pneumatic tires.
Tire Pressure problems? Let us handle all of your tire needs.
Call today for a quote!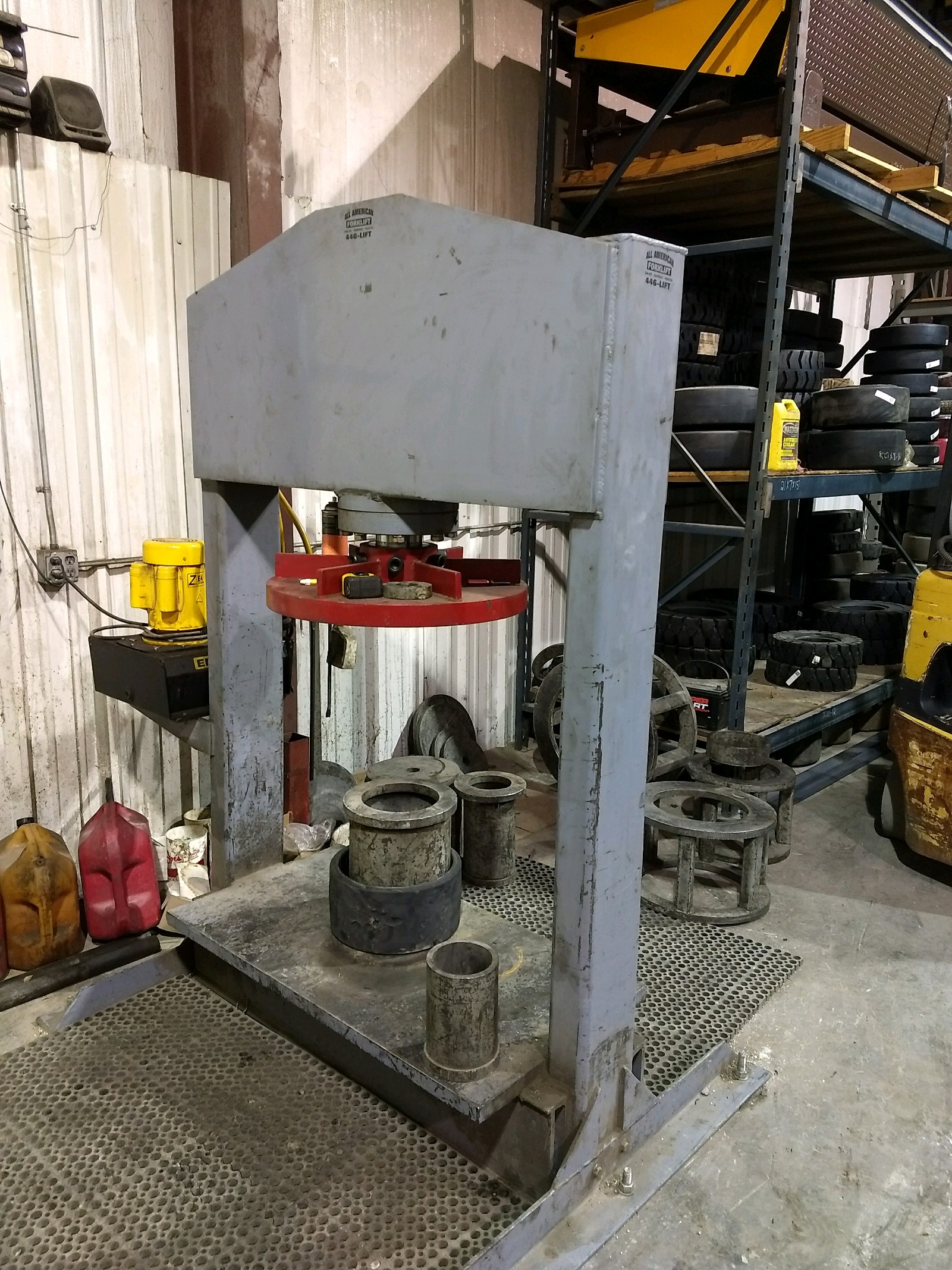 Copyright © 2014 All American Forklift, Jamie McLain - All Rights Reserved
ALL AMERICAN FORKLIFT
6655 S 65TH W AVE
Tulsa, OK. 74131

PH#: (918)446-5438
FAX#: (918)447-9395
800#: 1-888-445-5438